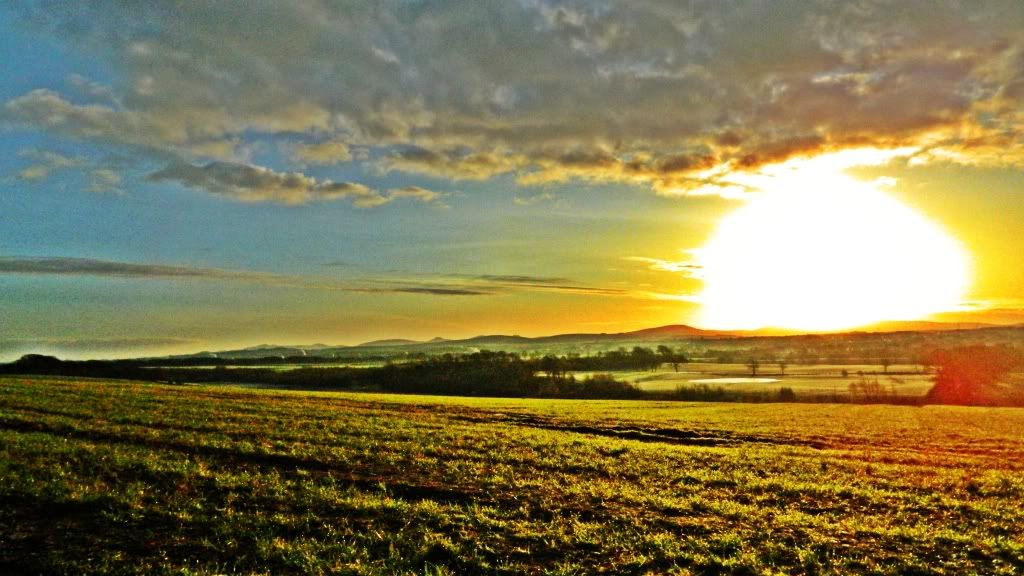 Hello from Harmony Acres! It's a new year and another opportunity for me to get right what I messed up on last year. Also, I will be exploring new territory for me in all things solar (with the help of my long suffering, dearly beloved, only brother, David). I cannot believe the wonderfully creative "do it yourself" solar ideas that are out there. Here is a link to just one of them:
BuildItSolar
This is the year Becky and I will greatly reduce our "carbon footprint" and keep a great deal of Beck's hard earned cash in our pocket instead of the electric company's. I have always been willing to pay our electric bill with a minimum of fuss. However, the line on my bill that says
"power cost adjustment"
really
pisses me off. I can just see some fat cat in a land far away living large on our dime (more like our dollars). Power Cost Adjustment my ---! It's just another way of saying "Hey, we haven't gouged you enough, so here's a little more". So we have to take it or go all American on them and create totally ingenious ways to do it ourselves.
Well, that's enough yackity yack, let's get down to business. David is converting Becky's exercise bike into a power generator. She is so excited! Even if we only generate 1 kw (we anticipate much more) that will be one less we have to pay for. "A penny saved is a penny earned." Peddle power also will burn fat calories which seem to have settled in my tush. Oh, well! One can't expect to be old, beautiful, slim and smart without plastic surgery, hair dye, alien body and brain transplant, can one?


Found this pic on the web. This is our goal. Becky peddles and I compute!
In the meantime, our central heat and air unit was on it's last leg (installed in 1976 when house was built) and gobbling up kilowatts like it was on steroids. So we bit the bullet and bought a new heat pump ($5300 but the old duct work was still in excellent condition so it did not have to be replaced). It immediately cut our electric usage dramatically. However, much as I love having a warm bedroom now, when the temperature drops below 40 degrees, I still use one burner on my natural gas stove. It gives me the kind of heat that I can back my tush up to.
I am also thinking about upgrading our old wood burning stove with something more clean burning and energy efficient. Found a cool calculator to help me decide. It will appear at the bottom of the page.

I saved the best news for last. We are going to be installing four solar panels to help offset the amount of electric we consume. David will be doing this project in a couple of weeks. Will show you the progress of this endeavor in pics. He often visits and makes purchases from
Missouri Wind and Solar
.
I will keep you updated as we continue "going green" but for now I need a Dr. Pepper and a cigarette so I can meditate. Yes, yes, yes. The Simple Life is a lifestyle that allows you to do more with less. Life is good on so many levels. My soul sings even when my back hurts.
Nowhere can man find a quieter or more untroubled retreat than in his own soul.
~Marcus Aurelius, Meditations